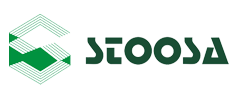 Welcome to STOOSA
Our company established in 1985. We are manufacturers of Laser Die and Embossing Dies since 2009. We have customers from different sectors; Pharma, Tags, Gaskets, Cosmetics, Adhesive Tapes, etc. Shortly we are going to start with Pertinax i.e make ready will be provided with die to save time of production.

We are also supplying Pre-glued rubber, Creasing Matrix, aluminium furniture and keys for die or punch. We would like to work with you. If you have any orders, kindly contact us. We will provide you with best quote and services
Location map
9, Madhuban Industrial Estate,
Off Mahakali Caves Road. Near Paper Box.
Andheri East Mumbai 400093.
Tell - +91 22 26875404/05
Email - stoosa@stoosa.com